Last modified: November 11, 2022
Student Clubs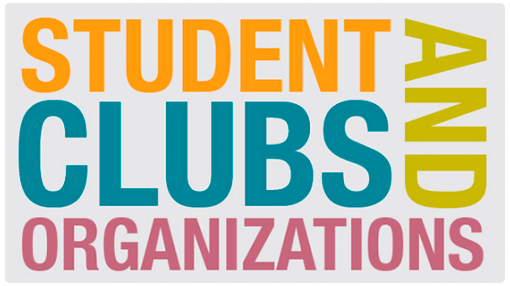 6th Band – If you would like to participate in this years 6th grade band please return your registration form to the office by Monday, August 29. The first day of band will be next month on September 1st. at 7:30 on the stage in the Main Gym.
Girls Running Club – Thursdays @ 3:20-4:20 meet at the baseball field. Contact Aleksi Poirier – aleksip@provo.edu or 772-215-0719 for more info.
Hope Squad – 4th,5th, and 6th graders who are nominated by their teachers for being naturally in tune with the feelings of others. These students are trained to reach out to students who are feeling low and be a friend to them. They are also trained to tell an adult when another student might need more serious help. We will meet once a month and we will also hold "Hope Week" in February to inspire hope and happiness throughout the school. Hope Squad will be on Mondays from 3:20 – 4:20 in the social work office. Contact Aleksi Poirier – aleksip@provo.edu or 772-215-0719 for more info.
Kindness Club – 5th graders who are chosen by their teachers because they are naturally good examples of kindness and friendliness in the classroom. We meet twice a month and will execute kindness inspiring activities for the whole school to enjoy.
Wasatch Storytelling Workshop & Festival – Come One! Come All! To the Wasatch Storytelling Workshop Series! Come and learn to tell a tall tale, fairytale or a story like a pro. Workshops will be held after school on Fridays from 1:40-2:10pm in the Wasatch Library. Students need to attend all of the workshops and the festival or make prior arrangements with Mrs. Peck. Orientation: February 22, 2019 (parents are encouraged to attend with students) Workshop Sessions: Mar. 1, March 8, March 15, 2019. Annual Wasatch Storytelling Festival: Thursday, March 21 @ 6:30 pm.
International Pen Pal Program / Su Ma Ma Chinese Club – This is the fourth year Wasatch has participated in the Su Ma Ma Chinese Club Pen Pal Program. This year we have grades 3 – 6 participating which includes the Chinese Immersion and regular English classes. Three to four letters will be exchanged this semester along with sharing videos of their pen pal friends. If your child is interested in joining, then click on Su Ma Ma Chinese Club Facebook page to find out more information.
Flag Corp – 5th and 6th graders are welcome to join. Gather in the 6th grade hallway at 8:30 for morning flag and 2:45 for afternoon flag. Limited number each day of students can raise and lower the flag – first come/first serve.
Wasatch Choir – 3rd Grade students meet Tuesday and Thursdays 7:45 a.m. 4th-6th Grade students meet Tuesday and Thursdays 7:30 a.m.
4TH Grade Garden Club – 4th grade students who would like to join the Wasatch 4th Grade Fall & Spring Garden Club can come to the office and pick up a registration form if interested. The Garden Club will begin meeting Thursdays after school. come to the office and pick up a registration form if interested.
Chess Club—TBA
Satch's Den Homework Club – The Wasatch Elementary SATCH'S DEN Homework Club provides an opportunity for students to receive the extra help they may need to complete homework. It also serves as enrichment to the student's classroom experiences. The focus is to provide academic support and a stimulating environment for students to develop positive character traits and interests in many different subjects. Each student will receive a snack and be involved in activities each day. This program is an opportunity and a privilege for those who attend. Our goal is to provide a safe educational program that works as an extension of the regular school day.